Tyler Ernstberger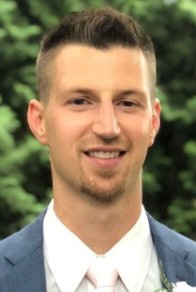 Tyler joined RITMAN in 2013 and handles all accounting duties for the branch.
Tyler enjoys working with RITMAN agents that are knowledgeable and passionate about meeting challenging client needs.
Tyler grew up in Indianapolis, Indiana and graduated from Indiana University with a Bachelor's of Science degree in Finance in 2011. He moved to the Noblesville community in July 2013 and was married in September of the same year. Tyler welcomed his daughter in May of 2017 and son in March of 2020. He enjoys reading and is an avid sports fan. His favorite teams are IU and the Indianapolis Colts.